Features:
Size: DN40-DN100; 11/2"-4"
Max. Pressure: 6BAR
Working temperature:-10℃ to +120℃
Air connection size: R1/"
Surface: Inner RA0.5um
The contacted parts: SS304 or SS316L
Sealing: EPDM, silicone or FPM
Connection type: welded, threading, triclover end
Limit switch type: 6-36V DC 2-3 nos NPN or PNP
C top: AS-I connection 24-48V AC/DC 3个PNP/NPN
Max travel range≤80mm
Less space
Easy maintenance
No dead angle
No contacting between drain system and products
The separating chamber cleaning does not occur any hydraulic-pressure
CIP cleaning can be done any time whenever the valve is open or close
The mixproof valve is controlled by the pressed air. When the valve is closed, the valve is working with two seperate valve body. The two different liquid are passed from their own pipeline. Between the two valve body, there is a draining body. In case there is any leaking from the two liquid, the two liquid goes into the draining body so the two liquid would not mix. And we can drain the leaking liquid from the draining body. When the valve is open, the valve can be worked as a flow diversion valve. The liquid can be transferred from one pipeline to another pipeline.
Please see the valve body type as belows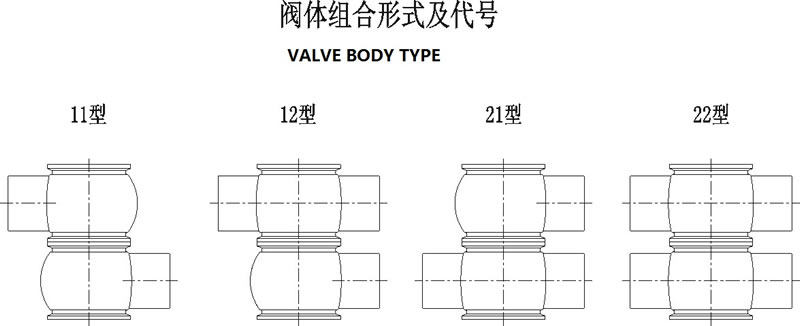 Application: Food, beverage, dairy, pharmacy, chemical or any food processing industries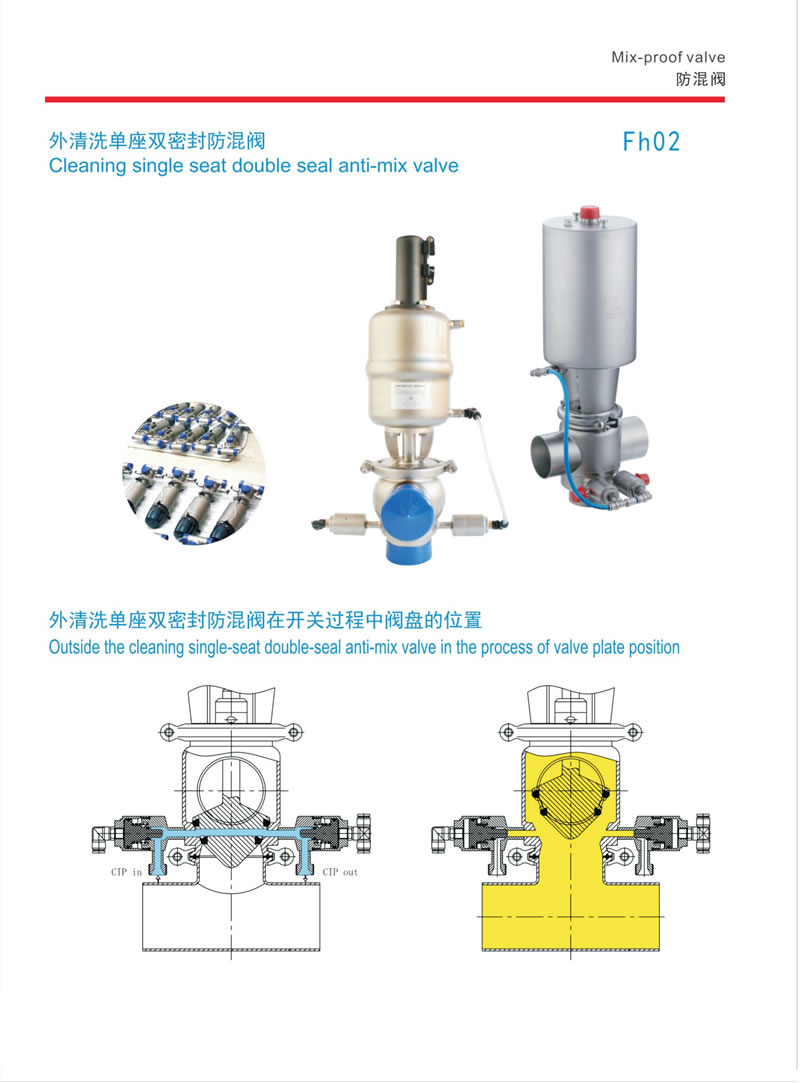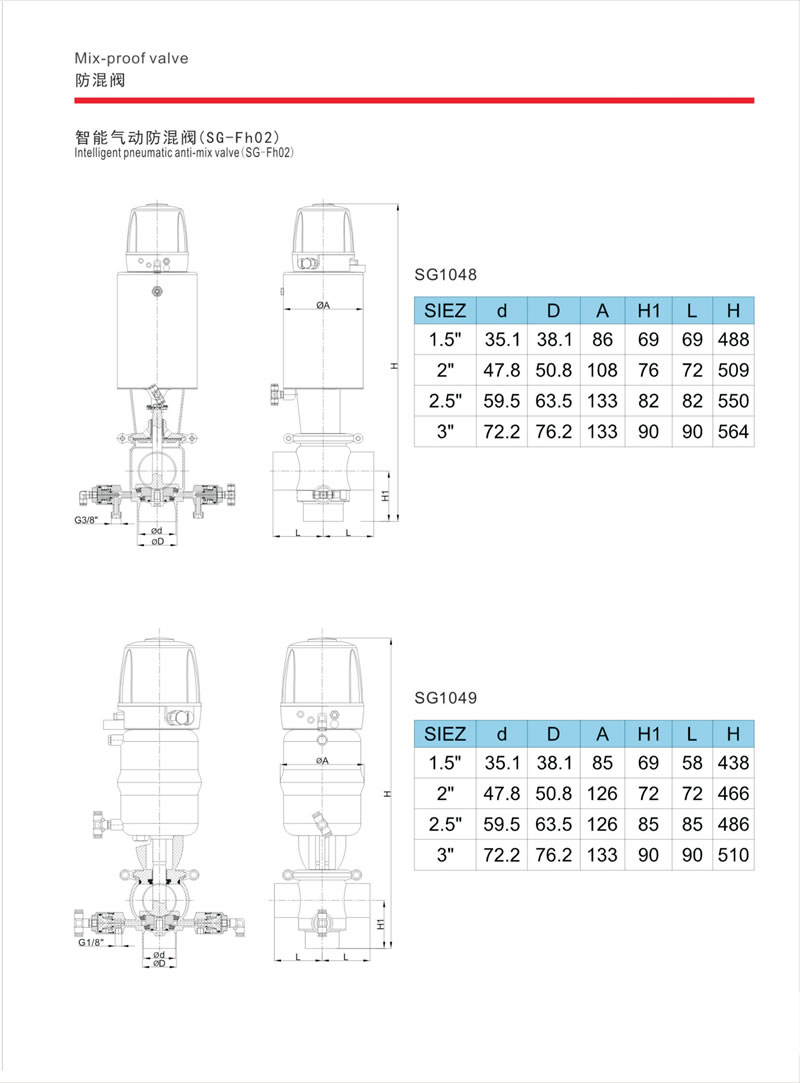 Pleaase see the below the working principle for the double seat mixproof valve