How to choose triclover ferrule , gaskets and clamps
Publish Time:
Author: Site Editor
Visit: 906
Some customers always have adoubts in identify which sizes are suitable for their applications. So we discussed how to identify the triclover ferrule, gaskets and clamps easily.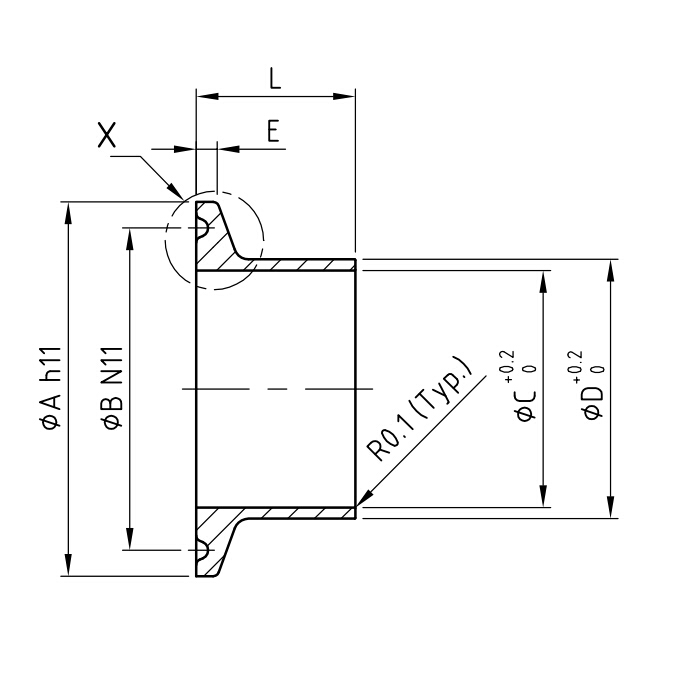 E size is important for choosing clamps. If you are not sure about E size, the clamps can be not matching. For example, DN125 size ferrule, in some companies, E size 2.85mm; in some companies, E size is 5.6mm. So please be careful about E size.
Mostly, E dimension is 2.85mm for sizes from 1/2"-4", E dimension is 5.6mm for sizes from 5"-12"
A size is the key for choosing correct clamps . Please always check the A dimension before ordering. For 3/4" size, normally it is with A 25.2mm. Yet in some companies, they require A 34mm .
Mostly, A dimensions is as followings
| | |
| --- | --- |
| 1/2"-3/4" | A25.2mm |
| 1"-11/2" | A50.5mm |
| 2" | A64mm |
| 21/2" | A77.5mm |
| 3" | A91mm |
| 4" | A119mm |
| 6" | A166.8mm |
| 8" | A217.7mm |
| 10" | A268.5mm |
| 12" | A319.3mm |